***ARTIST - PRODUCER - GUITARIST***
AWARD-WINNING CANADIAN BLUESMAN STEVE STRONGMAN IS A VERSATILE TALENT, AND A RESTLESS ONE. BY CONSTANTLY PUSHING HIMSELF IN NEW DIRECTIONS, HE HAS KEPT HIMSELF VITAL. HIS TALENT IS HUGE AND IMPOSSIBLE TO MISS, AND IT'S MATCHED BY HIS STAGGERING MUSICAL AMBITION — AS GUITAR-SLINGER, SONGWRITER OR VOCALIST. THE SAME STRUCTURES AND PROGRESSIONS THAT ANIMATE BLUES AND ROOTS MUSIC CAN ALSO CHOKE THE AIR OUT OF IT, SMOTHERING IT IN CARICATURE AND CLICHÉ. BUT STRONGMAN IS A SUBTLE SHAPE-SHIFTER WHO MANAGES TO SLIP THAT TRAP WITHOUT BETRAYING THE MUSIC HE LOVES. THROUGHOUT, HE NEVER SOUNDS AN INAUTHENTIC NOTE
OR LOSES TOUCH WITH THE ESSENCE OF THE BLUES. 
FULL BIO CAN BE DOWNLOADED HERE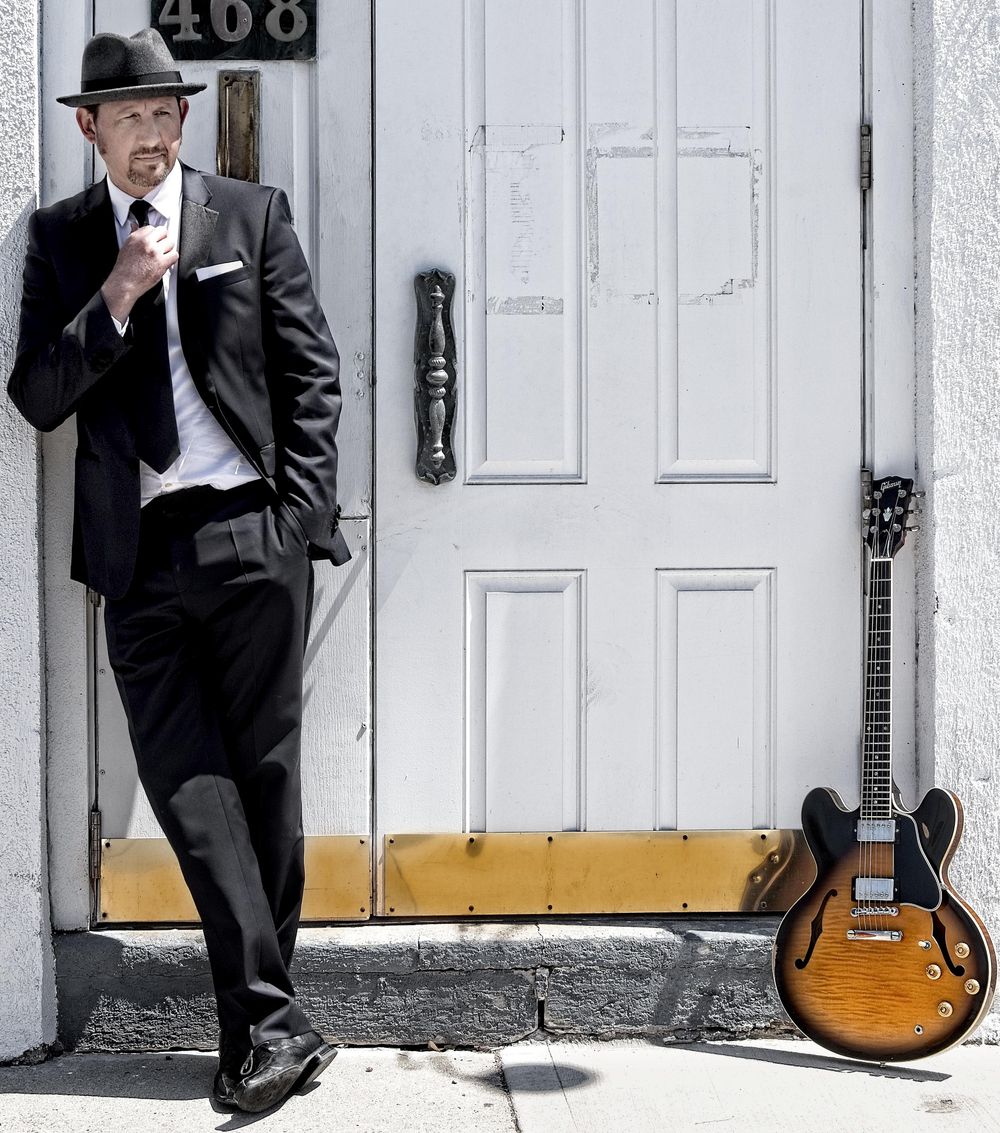 "STEVE IS WIDELY REVERED AMONGST MUSICIANS AS A GUY WHO CAN TRULY DO IT ALL: AN ELECTRIFYING PERFORMER WHOSE STAGE PRESENCE IS SECOND TO NONE, A FANTASTIC VOCALIST, AND A GUITARIST OF AWESOME TECHNIQUE AND ARTISTRY" DAVE MURPHY – JEFF HEALEY BLUES BAND
Latest News
2023 - Steve has been working on writing/recording & producing the 50th Anniversary Album for The Fabulous Thunderbirds scheduled to be released in 2024
June 2022 - The Strongman Blues Remedy was released - an album fully written, recorded, mixed and produced while in Covid lockdown